A "spotlight" is defined as "intense scrutiny or public attention." "A lamp projecting a narrow, intense beam of light directly onto a place or person." Or in my case, possibly a great author. Come back regularly to check out my latest Spotlight!
I hope you're enjoying these author spotlights as much as I am! Here's another interview, this time with debut author Andrea Carmen.
Andrea, it's July and summer has become hot, so I have a very serious question for you. What's your favorite kind of ice cream?
I'm a plain Jane when it comes to ice cream. French vanilla is pure perfection. No toppings. No sauces or syrups. Just the ice cream.
What is your favorite vacation spot?
The Outer Banks. We've traveled there as a family a few times over the years and it's one of the most beautiful and interesting places I've ever been. Every time we go, I visit a local bookshop and pick up a book of legends and anecdotes from the island.
Good to know! I've never been there but I hear it's beautiful. Now let's talk about your book. How do you come up with your plots?
Once I find an idea that I'm interested in, I do a lot of reading and research until the plots sort of unfolds. This can take days to weeks and involves quite a bot of thinking and daydreaming. It is more difficult for me to come up with a plot when that's the goal. I find they just come along and together quite nicely the more time I spend just imagining.
How do you research for your stories?
Read, read, read. I will read as much as possible about a topic or area. If its doable, I'll travel to the area to get some real-life experience. For The River Beautiful, we took a family trip to the Allegheny Trail and hiked until we found the Indian God Rock which is mentioned in the book. The area was so quiet and beautiful, it's an experience I'll never forget. Once we found the rock, we actually touched petroglyphs from 1200 AD with our bare hands and it was amazing. I love old-timey stuff and seeing that rock just made me imagine what those indigenous people might have been doing the day they made those carvings. The rock is also covered with carvings dating from ancient times until present day. Every carving is a story. A person who passed by and left their mark. I can't help but wonder who they all were and where life took them.
Do real life stories get turned into fiction plots?
Not usually. I've definitely drawn on real life experiences to influence my writing, but nothing I've written is a retelling of anything (that I know of) that's actually happened. Mostly, I draw on real life emotional experiences and integrate that into my character's emotions.
Andrea, thank you for popping in and sharing a bit about yourself. I enjoyed it and I know my readers will to. Best wishes on the new book!

About the Book
Book:  The River Beautiful
Author: Andrea Carmen
Genre: Romantic Suspense
Release Date: May 26, 2020
A difficult past. A strange letter. An unsolved mystery.
Someone is following Lena, mapping her every move.
Where strength can be weakness and vulnerability-an asset, the greatest danger that threatens Lena may just be herself.
After the death of her father years ago, Lena ran from the quiet community of Kennerdell, but she's back, forced to face a past she'd rather forget.
To make things more difficult, awkward, and terrifying, her old friend, Will, is back in her life. Even worse, she needs him there if she hopes to figure out what the letter she found in her father's study means. They're on a mission to find answers before her stalker does.
The River Beautiful mingles history and legend in a fast-paced ride through the deceptively peaceful Allegheny Mountains on a quest for answers amid loss, strength in the face of love, a whirlwind of self-discovery, and learning to use faith to illuminate even the darkest places.
Click here to get your copy!
About the Author
Andrea Carmen enjoys writing Romantic Suspense and Sweet Romance from a Christian
perspective. A lover of bygone times, her modern-day novels contain a spark of history, a hint of mystery, or a little bit of both. Andrea finds inspiration by getting outdoors every chance she gets to explore and enjoy nature, but her favorite pastime is spending time with her family and best canine friend, Zoey.
More from Andrea
The River Beautiful is my first novel. The story means so much to me, and I am so happy to finally share it with you all.
This book has been years in the making and covers so many topics that are important to me. Many of them were fun to write about, but a few were hard to deal with at times.
Three elements stand out to me when I think of Lena's story:
Love, Loss, and Legend.
Love- Love is a beautiful gift. In fact, I would say it is the most precious gift God ever gave us. Love, in its correct form, is free, unconditional, and the basis our salvation. God's love for us cannot be altered or blocked by darkness, not even the paralyzing darkness of grief. So, when love comes into play in this story, it comes from that perspective. Lena struggles to accept love, but I think that is a place many of us have been at one time or another.
Loss can be lifechanging and usually not for the better. To turn The River Beautiful into the story it is, I had to bring up emotions from my own experiences with grief. Churning up those feelings after I'd had them tucked away for so long resulted in many tearful typing sessions. But at the end of the day, I think it brought unexpected healing and a level of authenticity to the story that it would not have had otherwise.
Legend- Researching the legends of the Lenni Lenape people was enlightening. I have always felt a connection to history and the past intrigues me so that I could not help but bring in some element of mystery from the area's indigenous inhabitants. My usual go-to when it comes to history tends to be Early American and European, but for this project I was able to bring in a blend of all three for a fictional retelling of key events—and that was exciting!
By combining the elements of Love, Loss, and Legend, I hope I have created a story that not only entertains but moves readers as well. And I hope you love it!
Blog Stops
Book Reviews From an Avid Reader, June 25
Reading Is My SuperPower, June 26
For the Love of Literature, June 27 (Author Interview)
Mary Hake, June 27
Just the Write Escape, June 28
Debbie's Dusty Deliberations, June 29
Texas Book-aholic, June 30
A Baker's Perspective, July 1 (Author Interview)
April Hayman, Author, July 1
Inklings and notions, July 2
For Him and My Family, July 3
Vicky Sluiter, July 4 (Author Interview)
Truth and Grace Homeschool Academy, July 5
Betti Mace, July 6
Book Love, July 7 (Guest Review from Joni Truex)
deb's Book Review, July 8
Giveaway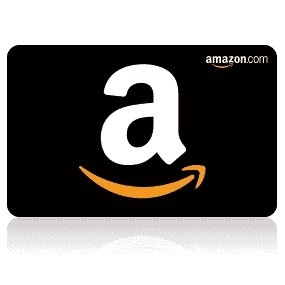 To celebrate her tour, Andrea is giving away the grand prize of a $75 Amazon gift card!!
Be sure to comment on the blog stops for nine extra entries into the giveaway! Click the link below to enter.
https://promosimple.com/ps/fcd7/the-river-beautiful-celebration-tour-giveaway
I recently had the opportunity to chat with author Martha McLaughlin about her new book, Chemical and Christians. I'd love to have you get to know her, and check out her book. It's such an important subject in today's chemical world.
Martha, let's start out learning about a bit about you. Tough question here: If you had to give up snacks or music while writing, which would you choose?
Despite the fact that my late husband and both of my sons earned degrees in music and my house has always been filled with it, I really prefer a quiet environment when I write. I find it challenging to manage two verbal tasks at once, so trying to put words together while vocal music is playing (or a television is on or people are conversing around me) isn't something I enjoy. Instrumental music distracts me less, but sometimes relaxes me to the extent that I lose my focus. I don't actually snack much when writing, either, but at least snacks don't interfere with the writing process. I could easily give up both.
What was your funniest moment as an author?
I'm not sure anyone else will find this funny, but it amused me. The background is that I've often experienced "imposter syndrome" – the tendency to downplay achievements and feel somehow like a fraud. Once when I was serving as a missionary in South America I met someone who worked with another mission agency, and after I answered a few questions he said "Oh, you're a real missionary."  I stared at him in utter shock, because I had the completely opposite view. He was the real missionary and I was just someone commissioned by a mission board who was stumbling along, doing the best I could.
I've experienced the same thing with other roles. I was getting paid to write for over a year before I could comfortably say, "I'm a writer."  Somehow in my mind, though, there's a difference between writer and author, so when someone asked me if I was an author, I wasn't prepared for the question. I was in the post office mailing copies of my book to friends and family members when someone remarked, "Those look like books. Are you an author?" and I froze. It felt like everyone in the building was staring at me while I stammered, "Um, uh, well" before finally managing to squeak out, "Yes."
On the drive back home I replayed the scene in my mind and concluded that yes, I was technically an author, just not a real one. By the time I got back to my house, though, I'd started finding my thought process funny. I was mailing copies of a book with my name on the cover. The words and thoughts inside the book were mine. What exactly did I think a real author was? I've been practicing this and I'm going to say it now. I'm Martha, and I'm an author – a real one.
What is your favorite time of day to write, and why?
In general morning is my favorite time because I tend to be most clear-headed and energetic then. On the other hand, I like to write outside as much as possible, and the weather is best for that at different times of day depending on the time of year.
Does writing your book bring healing to you, personally?
Writing Chemicals and Christians was helpful for me in some ways, and challenging in others. It was good for me to delve into scripture and to remind myself of God's promises and faithfulness. On the other hand, it was difficult to spend so much time being reminded of the challenges of chemical illness and the very real needs of the chemically sensitive community.
Why did you write this book?
I wrote Chemicals and Christians so I could be a good steward of the information I've been forced to learn the hard way. Every day I see people being harmed by chemicals in the products they use, and it saddens me. I'm also grieved for the people with chemical illness who have no, or very limited access to church. Deciding to write the book wasn't a decision I made lightly, but I became convinced that God was asking me to do it.
Martha, thanks for sharing with my readers today. I'm looking forward to reading your book!
About the Book
Book:  Chemicals and Christians
Author: Martha McLaughlin
Genre: Non-fiction
Release Date: January 31, 2020
"Just because you're set apart doesn't mean you're set aside."
Martha McLaughlin and her husband served as international missionaries for 10 years, ministering in a variety of ways, including helping to identify unreached people groups. When her physical breakdown forced them to return to the USA, she feared it was the end of her missionary journey. But instead, God told her, "Just because you're set apart doesn't mean you're set aside."
Today Martha feels called to try to help a different kind of unreached people group: the isolated sufferers of toxic illness, a growing but largely invisible population. Yet, like the canaries once used in coal mines to detect poisonous gases, they are a wake-up call to the effects of the thousands of chemicals used daily in our modern society.
Expertly researched and written, Chemicals and Christians: Compassion and Caution is loaded with valuable information and biblical counsel for hope and avoiding harm in our increasingly chemicalized environment. It provides steps for biblical health management, offers practical resources, and shows Christians ways to help.
Click here to get your copy!
About the Author
A professional writer since 2006 with a BS and an MEd, Martha has had more than 500
articles published. Alongside her husband, she served as a missionary in South America from the late '80s through the late '90s. A widow with two young adult sons, Martha lives in Nashville, Tennessee, and enjoys outdoor activities.
More from Martha
When people talk about taking the road less traveled, the implication is generally that there was a choice involved. I've made choices at times to wander down lonely trails, such as deciding to become a missionary and move to a country in crisis. Water and electricity were rationed, grocery store shelves were empty, a cholera epidemic raged, the president disbanded congress, inflation hit 10,000 percent, and active terrorist bombing shook our house on a regular basis. Most mission organizations and all non-essential embassy personnel left the country and those of us who chose to stay found ourselves on a very sparsely populated path.
At other times in my life I've ended up on roads less traveled not by any decision of my own, but by circumstances beyond my control. During my decade of missionary service, my health steadily declined and I was forced to return to the States to look for help. It wasn't easy to find, but I eventually learned that Lyme disease, mold exposure, and the chemical onslaughts of a third-world mega city had overwhelmed my detoxification system. I discovered I could climb out of bed and function if I avoided anything that would make my full metaphorical barrel of toxins overflow. I also discovered that was much easier to do in theory than in practice because of the overabundance of untested and unregulated chemicals in common, everyday products.
My health condition introduced me to a world of chemically sensitive people, all of us living isolated lives, unable to safely access most medical care, shopping, schools, and churches. I'd been deeply saddened at having to leave the mission field and wondered why God had removed my ability to serve, but not the sense of call I felt. I gradually began to understand that I still had a calling, but to a different population. I felt God asking me to speak for people who are generally unseen and unheard. I want the Christian church to not only see us, but to find ways to open their doors and provide the spiritual nourishment and connection we so desperately need.
As I was discovering the needs of the chemically sensitive population, I was also learning how quickly it's growing and how easy it is for anyone to join. I began to understand the connection between everyday chemical exposures and common mental and physical health conditions and symptoms. So the other side of my call is to warn healthy people, or those who haven't yet connected their chemical exposures and health complaints, that it's wise to be careful – that being a good steward of the physical body doesn't just mean getting eating, sleeping, exercise, and relaxation right, but that avoiding toxins is a huge piece of the puzzle.
I'm not someone who always had a burning desire to write a book. I wrote it because I had something to say and a conviction that God wanted me to say it. I want healthy people to stay that way, and I want chemically ill people to be seen, heard, and reached with God's love. My deep desire is for Chemicals and Christians to help save people from unnecessary suffering.
Blog Stops
Inklings and notions, June 22
Debbie's Dusty Deliberations, June 23
Vicky Sluiter, June 24 (Author Interview)
Truth and Grace Homeschool Academy, June 25
Texas Book-aholic, June 26
My Devotional Thoughts, June 27 (Author Interview)
For Him and My Family, June 28
Splashes of Joy, June 29
For the Love of Literature, June 30 (Author Interview)
deb's Book Review, July 1
Lots of Helpers, July 2
Artistic Nobody, July 3 (Author Interview)
Mary Hake, July 3
Godly Book Reviews, July 4
Library Lady's Kid Lit, July 5
Giveaway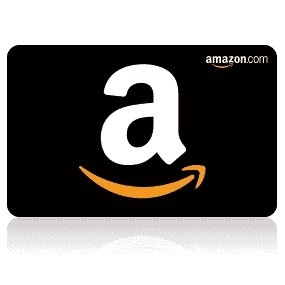 To celebrate her tour, Martha is giving away the grand prize of a $30 Amazon gift card!!
Be sure to comment on the blog stops for nine extra entries into the giveaway! Click the link below to enter.
https://promosimple.com/ps/fcd3/chemicals-and-christians-celebration-tour-giveaway