About the Book
Book: This Daring Journey
Author: Misty M. Beller
Genre: Christian Historical Romance
Release Date: March 26, 2019
As a half-Indian raised among her Peigan tribe, Moriah Clark knows better than to trust white people. The tragedy that resulted in her birth is proof enough. But when her trusted grandfather marries her to a white man, she has no choice to but to obey and hope this new life isn't her downfall. Her white husband turns out to be a decent sort, but his unexpected death left her to birth a newborn baby among hostile mountain men. She wants nothing more than to retreat to the safe haven of her tribal upbringing. When a mysterious frontiersman arrives on her doorstep seeking her deceased husband, his offer to escort her and the babe to her people seems like the opportunity she's been praying to find. But can she trust him?
Samuel Grant has been sent to retrieve Henry Clark for his sister's wedding, but the sight that greets him at the little cabin in the woods is not what he expected. Not only has the man died, but Henry's wife is fighting off an aggressive gang of men at gunpoint—while trying to conceal a newborn. He can't leave the pair unattended, so helping her travel into the mountain country to reach her family seems like the only option. If he can win her trust, that is.
Such a grueling journey with a three-week-old baby will be risky, but the challenges that arise test them far more than either expected. When a devastating surprise increases the danger ten-fold, Moriah focuses all her efforts on keeping her newborn daughter alive. Maybe that's why she doesn't realize how much of her heart belongs to the mountain man—until it's too late.
Click here to purchase your copy.
About the Author
Misty M. Beller writes romantic mountain stories, set on the 1800s frontier and woven
with the truth of God's love.
She was raised on a farm in South Carolina, so her Southern roots run deep. Growing up, her family was close, and they continue to keep that priority today. Her husband and children now add another dimension to her life, keeping her both grounded and crazy.
God has placed a desire in Misty's heart to combine her love for Christian fiction and the simpler ranch life, writing historical novels that display God's abundant love through the twists and turns in the lives of her characters
More from Misty
How did I get started writing?
I've always loved to read, but several years ago I was putting together my bucket list, and realized that I really did want to write a novel. So, "Write a novel that's published" made it near the top!
I decided, it's now or never, and made the commitment to do it. So, I had a general idea that I wanted it to be a Christian historical western romance. But where to start? I finally decided I needed to find a good book to help me plan. I stumbled upon (a.k.a. God led me to) the best possible book to help me get started with a great plan: Plot and Structure by James Scott Bell. For all you writers out there, I can't recommend it highly enough!
From there, I've soaked in every bit of writing instruction I can from some amazing groups and individuals. And I've spent countless hours sitting with my laptop pouring out words onto the screen. Writing is in my blood. It's my passion. A true gift from my Heavenly Father, and I pray daily that he uses the words for His purpose.
My Review
This Daring Journey is full of adventure, peril, and survival. A compelling read, the characters are well developed, with personalities that will draw you into the story. Beller does a great job of describing not only tough situations but the landscape and weather. You may want to have a blanket close by or you'll get cold!
Both main characters are strong individuals who learn to depend on others. Romance builds but slowly, in a real way, and it's clean and sweet.
Book six in the Heart of the Mountains series could be read as a stand alone but to really enjoy it and understand all the little nuances I would recommend you read the entire series. It's well worth your time as each book in the series is very well written.
If you enjoy historical romance then do yourself a favor and read this series.
I received a complimentary copy of this book but was not required to leave a review.
Make sure to stop by the following blogs and enter for the giveaway!
Blog Stops
Among the Reads, April 4
Simple Harvest Reads, April 4 (Guest post from Mindy Houng)
The Power of Words, April 5
Jeanette's Thoughts, April 5
Ashley's Bookshelf, April 5
Real World Bible Study, April 6
Pause for Tales, April 6
Christian Author, J.E. Grace, April 7
Splashes of Joy, April 7
Blossoms and Blessings, April 8
D'S QUILTS & BOOKS, April 8
Mary Hake, April 8
Godly Book Reviews, April 9
Connie's History Classroom , April 9
Where Crisis & Christ Collide, April 10
Carla Loves To Read, April 10
A Reader's Brain, April 10
Library Lady's Kit Lit, April 11
Wishful Endings, April 11
janicesbookreviews, April 11
Through the Fire Blogs, April 12
Vicky Sluiter, April 12
The Becca Files, April 12
Carpe Diem, April 13
For Him and My Family, April 13
Bigreadersite, April 14
Daysong Reflections, April 14
Truth and Grace Homeschool Academy, April 14
Connect in Fiction, April 15
Texas Book-aholic, April 15
Stephanie's Life of Determination, April 15
Inspired by fiction, April 16
For the Love of Books, April 16
Inspiration Clothesline, April 16
Little Homeschool on the Prairie, April 17
Debbie's Dusty Deliberations, April 17
Inklings and notions, April 17
Giveaway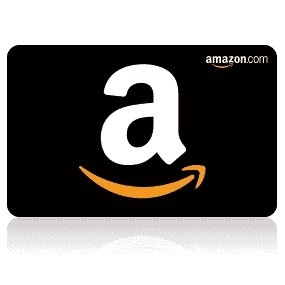 Tomorrow's First Light by Naomi Rawlings
Marrying a stranger to keep the woman's siblings out of an orphanage is one thing, but
when more children than expected pour out of the stagecoach, what's a man to do?
Nervous about meeting her fiancé for the first time, Ellie Spritzer's lifelong hope of finding love is about to end—or rather, begin. She never imagined her quest for love would take her to the other side of the country with all eight of her siblings in tow, but after her mother dies unexpectedly, what choice does she have? At least the man she's been writing for the past year is still willing to marry her and take in her siblings… or so she thinks until she arrives in the dusty town of Twin Rivers, Texas.
Growing up an orphan, Sam Owens never had a place to call home or a family to love. So if his wife-to-be needs to bring three of her siblings with her, he has no complaints about having a ready-made family. But his mail-order-bride doesn't arrive with three. She arrives with eight.
Sam can't make himself turn away children in need. But as a beginning rancher, he doesn't have the resources to care for so many people. When sinister forces threaten the things Sam and Ellie both hold dear, can they figure out how to keep their fledgling family together, or will they lose the very things they cherish most?
Tomorrow's First Light is the first book in the Texas Promise Series by bestselling Christian romance author Naomi Rawlings. If you like tender marriage-of-convenience stories, you'll love this heartwarming tale filled with hope and new beginnings.
My Review:
I first read author Naomi Rawlings Eagle Harbor series and fell in love with it. When she announced this new series, which is a western, I was sure it wouldn't be as good but decided to give it a try. I was wrong, totally wrong. Tomorrow's First Light kept me enthralled as Sam and Ellie's story unfolded.
Well developed characters who are so real in their struggles and passions, and rich descriptions of the west bring this story to life. It was so sweet to see Sam lead Ellie to the truth of God's love, and to love her as a husband should by giving up his life for her. Rawlings shows us a God Who loves us in spite of ourselves and our past, but in no way is it preachy. Simply a part of life.
A warm story with ups, downs, heartache, sinister villains, and sweet romance, I highly recommend you give it a read.
I received a complimentary copy of this book but was not required to leave a review.
Purchase here.
About Naomi Rawlings
You can follow Naomi and subscribe to her newsletter here.