About the Book
Book: Your Home in Heaven
Author: Donna Wyland and Lynn Marie Davis
Genre: Children's Picture Book
Release date: October 2020
Children will delight in God's promise of heaven as Jesus build their imaginary home
In this colorful book that reminds them of his great love. Your Home in Heaven…
Teaches about God's promise of heaven.
Comforts through the truth of eternal life in heaven with Jesus.
Encourages godly living as children learn the fruit of the Spirit.
Draws children closer to God through eight Discussion Page questions.
Inspires children's creativity as they imagine their own home in heaven.
Click here to get your copy!
My Review
Author Donna Wyland's book about heaven and the fruit of the Spirit includes wonderfully bright and fun illustrations that will draw the eye of any child. I like putting tools into parents' hands, especially when the subject can be challenging because inevitably if you talk about heaven you're going to talk about death. This book shows that heaven will be a wonderful place to go to some day.
Containing discussion pages that will make the subject of heaven easier to talk about, I'm not sure this is a book that is compatible with the age range given. There seems to be a lot of text and information for a four year old, but would be fine for the upper range of eight years. Still, I recommend it if you're looking for something to help explain heaven to your child.
I received a complimentary copy of this book but was not required to leave a review.
About the Author
Donna Wyland is an award-winning author, editor and coach whose personal essays and poetry have appeared in numerous publications. She is also an Associate Certified Coach (ACC) through the International Coaching Federation who specializes in coaching writers toward completion and publication of their own books.
As the author of two picture books, Your Home in Heaven (released October 2020) and If I Could Ask Jesus, and a gift book titled Surrender, Donna's work encourages readers to draw near to God to experience His peace, love and hope.
Her first novel, Autumn's Harmony, was also released in October 2020 and is a poignant and witty tale about the healing power of forgiveness, reconciliation, and new beginnings. It is the first in a series of three written for every woman who has ever desired to make sense of her past, find joy in the present, and discover God's purpose for her future.
To learn more and to view coaching packages, visit http://www.freetobe.faith, or connect with Donna on LinkedIn, Instagram (@freetobe_writer_coach) and Pinterest.
More from Donna
Having lost three best friends at 16 and a younger brother at 18, God gave me a heart for heaven at an early age. He also filled me with a heart of joy. Your Home in Heaven reflects both.
Blog Stops
Library Lady's Kid Lit, April 2
Bigreadersite, April 3
deb's Book Review, April 3
Debbie's Dusty Deliberations, April 4
Musings of a Sassy Bookish Mama, April 5
Spoken from the Heart, April 5
Texas Book-aholic, April 6
Vicky Sluiter, April 7
Ashley's Clean Book Reviews, April 7
Older & Smarter?, April 8
Abba's Prayer Warrior Princess, April 8
Inklings and notions, April 9
Locks, Hooks and Books, April 10
For Him and My Family, April 11
CarpeDiem, April 11
Because I said so — and other adventures in Parenting, April 12
A Modern Day Fairy Tale, April 13
Lighthouse Academy, April 13 (Guest Review from Marilyn Ridgway)
Truth and Grace Homeschool Academy, April 14
Splashes of Joy, April 15
Maureen's Musings, April 15
Giveaway
To celebrate her tour, Donna is giving away the grand prize package of a hardcover copy of the book, stuffed puppy and cardboard house to color and fold, and a $25 Target gift card!!
Be sure to comment on the blog stops for nine extra entries into the giveaway! Click the link below to enter.
https://promosimple.com/ps/10a1d/your-home-in-heaven-celebration-tour-giveaway
About the Book
Book: A Tapestry of Light
Author: Kimberly Duffy
Genre: Christian Historical Romance
Release date: March 16, 2021
Calcutta, 1886.
Ottilie Russell is adrift between two cultures, British and Indian, belonging to both and neither. In order to support her little brother, Thaddeus, and her grandmother, she relies upon her skills in beetle-wing embroidery that have been passed down to her through generations of Indian women.
When a stranger appears with the news that Thaddeus is now Baron Sunderson and must travel to England to take his place as a nobleman, Ottilie is shattered by the secrets that come to light. Despite her growing friendship with Everett Scott, friend to Ottilie's English grandmother and aunt, she refuses to give up her brother. Then tragedy strikes, and she is forced to make a decision that will take Thaddeus far from death and herself far from home.
But betrayal and loss lurk in England, too, and soon Ottilie must fight to ensure Thaddeus doesn't forget who he is, as well as find a way to stitch a place for herself in this foreign land.
Click here to get your copy!
My review
I fell in love with author Kim Duffy's freshman book, A Mosaic of Wings. And while her sophomore offering didn't grab me as much I still enjoyed it and would recommend it if you enjoy historical fiction and learning about countries and cultures other than your own. I found it to be rich in the Indian culture, and I learned a lot. I especially enjoyed learning about beetle-wing embroidery. I would love to see a piece of that.
The story is laced with loss, prejudism, and courage. Ottilie is a determined, strong young woman to whom family is everything. This is wholly her story, with a bit of Everett mixed in; I would have liked to see more from his viewpoint.
Through it all is the reminder that God loves us as we are. That He is always there for us, and comforts us as only Father can.
I received a complimentary copy of this book but was not required to leave a review.
About the Author
Kimberly Duffy is a Long Island native currently living in Southwest Ohio, via six months in India. When she's not homeschooling her four kids, she writes historical fiction that takes her readers back in time and across oceans. She loves trips that require a passport, recipe books, and practicing kissing scenes with her husband of twenty years. He doesn't mind.
More from Kimberly
When I set out to write a new novel, I plan the entire thing from start to finish. I write down each scene on an index card and know exactly what's going to happen when I sit down for the day's work. I'm meticulous that way.
But I never plan my characters' spiritual arcs. Because I want their faith journey to be organic to the story. I want it to feel authentic. It's such an important part of each of my books and I recognize that some things just refuse plotting and need to develop in a more natural way.
My debut novel, A Mosaic of Wings, features a heroine steeped in science. Nora loves the natural world and so her faith was encouraged by studying the wings of a butterfly or examining an interesting plant. She's not particularly sentimental or emotive so the faith element of that story had to be presented in a way that made sense for her. Nora's faith arc is subtle.
Not so for A Tapestry of Light. I had no intention of writing a book that delved into my own struggle with doubt. But that's what Ottilie required. And it wrung me dry.
Then built me back up.
My faith story is a twisted kind of one. Raised a Christian, I went into ministry, firmly attached myself to the faith of my childhood, and thought it would never waver.
I was wrong.
Oh, how it wavered. For whatever reason, when I hit about 30, it seemed everything I had always believed no longer made sense. It was devastating. Terrifying. And it broke me.
But brokenness is its own sort of beauty and when you recognize there is no way for you to pick up the pieces yourself, God can come in and fill those cracks and shattered places.
Those five years of doubt and questioning and facing the reality that even though I'd always loved Christ, I didn't really know Him (and didn't really know why I believed in Him), were some of the most painful I've experienced. But I believe with every bit of my being that God is in the business of redemption. Of restoration. Of filling up so that we can pour out.
And he took my own very personal struggle and helped me turn it into a story that, I hope and pray, might encourage others. I gave Ottilie my questions. I gave her my doubt. I gave her my fear and desperation and, in the end, I gave her my hope.
There's a little piece of me in each of my books, but this one contains my heart.
Blog Stops
Life of Literature, March 27
Through the Fire Blogs, March 27
Debbie's Dusty Deliberations, March 27
Texas Book-aholic, March 28
Breny and Books, March 28
By The Book, March 29
Genesis 5020, March 29
Inklings and notions, March 29
Musings of a Sassy Bookish Mama, March 30
Mypreciousbitsandmusings, March 30
A Modern Day Fairy Tale, March 31
Mia Reads, March 31
Reflections from my bookshelves, March 31
Connie's History Classroom, April 1
Remembrancy, April 1
For Him and My Family, April 2
Rachael's Inkwell, April 2
Vicky Sluiter, April 2
deb's Book Review, April 3
Batya's Bits, April 3
Locks, Hooks and Books, April 4
Godly Book Reviews, April 4
Pause for Tales, April 4
Truth and Grace Homeschool Academy, April 5
Simple Harvest Reads, April 5 (Guest Review from Mindy Houng)
Ashley's Clean Book Reviews, April 6
A Baker's Perspective, April 6
Labor Not in Vain, April 6
She Lives To Read, April 7
Betti Mace, April 7
Happily Managing a Household of Boys, April 8
To Everything There Is A Season, April 8
Mary Hake, April 8
Wishful Endings, April 9
Bigreadersite, April 9
Giveaway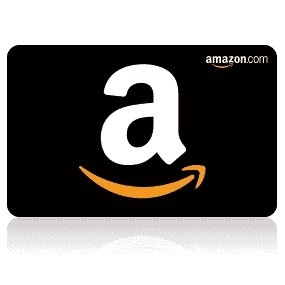 To celebrate her tour, Kimberly is giving away the grand prize $25 Amazon gift card along with a signed copy of either A Mosaic of Wings or A Tapestry of Light!!
Be sure to comment on the blog stops for nine extra entries into the giveaway! Click the link below to enter.
https://promosimple.com/ps/109d5/a-tapestry-of-light-celebration-tour-giveaway
About the Book
Book: The Purple Nightgown
Author: A.D. Lawrence
Genre: Christian Historical Suspense
Release date: March, 2021
Marvel at true but forgotten history when patients check into Linda Hazzard's Washington state spa in 1912 and soon become victim of her twisted greed.
Book 10 in the True Colors series—Fiction Based on Strange-But True History
Heiress Stella Burke is plagued by insincere suitors and nonstop headaches. Exhausting all other medical aides for her migraines, Stella reads Fasting for the Cure of Disease by Linda Hazzard and determines to go to the spa the author runs. Stella's chauffer and long-time friend, Henry Clayton, is reluctant to leave her at the spa. Something doesn't feel right to him, still Stella submits herself into Linda Hazzard's care. Stella soon learns the spa has a dark side and Linda a mean streak. But when Stella has had enough, all ways to leave are suddenly blocked. Will Stella become a walking skeleton like many of the other patients or succumb to a worse fate?
Click here to get your copy!
My review
Oh my, this is a shivery book! I read it quickly partly because I was intrigued, and partly because I needed to get through the scary parts. Ha!
Author A.D. Lawrence does a really good job with her debut novel. She understands the pacing needed in a storyline. She would have me on edge, and then let me calm down. Briefly. The suspense in this story was at times dark, but this isn't a "fun" story. I'm sure that she could have gone into deeper detail but didn't, which I appreciated.
Lawrence writes a story that shows a battle between light and dark; God and the enemy. God's love was evident throughout and hope was a constant thread.
If you enjoy mysteries based on real life with a clean romance thrown in, then I recommend The Purple Nightgown.
I received a complimentary copy of this book but was not required to leave a review
About the Author
A.D. Lawrence makes her home in Northeastern Nebraska. She has been passionate about writing and true crime for years, and her two obsessions melded into the goal of authorship. She is an active member of the ACFW, writes a true crime blog, won the 2019 Crown Award and was a 2019 First Impressions finalist.
More from A.D. Lawrence
Times have changed. And like so many things, health retreats have experienced their own metamorphosis. Sure, they've always catered to people with both spare money and time, but aside from similar clientele, the face of the health spa is nothing like its early 20th century sister.
If you could afford a getaway to a modern-day health spa like The Golden Door, you'd be treated to the luxury of rest. Yoga on the beach. Deep tissue massages. A much-needed break from technology and life's constant pressures. Mental well-being is valued almost as highly as physical health, and the two are thought to be connected. After days or weeks of pampering, you would return home relaxed, recharged, and ready to dip back into the hustle of the real world.
In 1911, during the time of The Purple Nightgown, the medical community took a diametrically different approach to health. Weight equaled health.The prevailing assumption was that any ailments were directly connected to weight. Thus, 'fat camps' grew in popularity. Men and women checked into sanatoriums where the aides put them through grueling exercise regimes and provided them with just enough food to sustain life. No coddling. Not many of us would subject ourselves to the treatments early health spas required.
In this era of already extreme health measures, Linda Hazzard made her mark in Washington State. Obsessed with fasting, she ran her patients through an unfathomable course of 'diet and exercise' that proved the undoing of many. She did give massages though, which you'll learn more about when you read The Purple Nightgown.
Although it's fun to long for a simpler time while reading historical books and watching shows like Little House on the Prairie, there are some modern ways of thinking and advances in human comfort I'd rather not give up. One of those is the vastly superior spa experience we have today. Somehow, a facial with soothing background music sounds much more appealing than running mile after mile every day with nothing to look forward to but a glass of orange juice or a bowl of canned tomato broth.
Hot stone massage anyone?
Blog Stops
Debbie's Dusty Deliberations, March 23
lakesidelivingsite, March 23
The Meanderings of a Bookworm, March 23
For Him and My Family, March 24
Book Bites, Bee Stings, & Butterfly Kisses, March 24
Godly Book Reviews, March 24
Through the Fire Blogs, March 25
Musings of a Sassy Bookish Mama, March 25
For the Love of Literature, March 26
A Modern Day Fairy Tale, March 26
Mary Hake, March 26
Abba's Prayer Warrior Princess, March 27
deb's Book Review, March 27
Pause for Tales, March 28
Remembrancy, March 28
Ashley's Clean Book Reviews, March 28
Connie's History Classroom, March 29
Genesis 5020, March 29
Melissa Wardwell's Back Porch Reads, March 29
Babbling Becky L'sBook Impressions, March 30
Texas Book-aholic, March 30
Inklings and notions, March 31
Gina Holder, Author and Blogger, March 31 (Author Interview)
Cathe Swanson, March 31
Older & Smarter?, April 1
Betti Mace, April 1
Rebecca Tews, April 1
Tell Tale Book Reviews, April 2
Truth and Grace Homeschool Academy, April 2
Vicky Sluiter, April 2
Locks, Hooks and Books, April 3
Amanda Tero, blog, April 3
Blossoms and Blessings, April 3
Christian Bookaholic, April 4
Blogging With Carol, April 4
Spoken from the Heart, April 4
Splashes of Joy, April 5
Artistic Nobody, April 5 (Guest Review from Joni Truex)
Southern Gal Loves to Read, April 5
Giveaway
To celebrate her tour, A.D. is giving away the grand prize package of a $25 Amazon gift card and a copy of the book!!
Be sure to comment on the blog stops for nine extra entries into the giveaway! Click the link below to enter.
https://promosimple.com/ps/1098d/the-purple-nightgown-celebration-tour-giveaway
Can Captain Wyvern keep his new marriage of convenience all business–or will it turn into something more?
Captain Charles Wyvern owes a great debt to the man who saved his life–especially since Major Richardson lost his own life in the process. The best way to honor that hero's dying wish is for Wyvern to escort the man's grieving fiancée and mother safely to a new cottage home by the sea. But along the way, he learns of another obligation that has fallen on his shoulders: his uncle has died and the captain is now the Earl of Rothwell.
When he and the ladies arrive at his new manor house in Devon, they discover an estate in need of a leader and a gaggle of girls, all wards of the former earl. War the new earl knows; young ladies and properties he does not. Still wishing to provide for the bereaved Lady Sophia Haverly, Charles proposes a marriage of convenience.
Sophie is surprised to find she isn't opposed to the idea. It will help her care for her betrothed's elderly mother, and she's already fallen in love with the wayward girls on the Rothwell estate. This alliance is a chance to repay the captain who has done so much for her care, as well as divert her attention from her grief. When Wyvern returns to his sea commission, she'll stay behind to oversee his property and wards.
It sounds so simple. Until the stalwart captain is arrested on suspicion of smuggling, and Sophie realizes how much he's come to mean to her. Now she'll have to learn to fight, not only for his freedom but also for his love.
My review
Oh my. What a wrap up to the Serendipity and Secrets series. Seriously, I didn't want to put it down. It is book three of the series but you could read it as a standalone. However, don't. Not only are books one and two just as incredible, but reading them will make book three a richer read as you will understand the small nuances.
The characters written by author Erica Vetsch are so well developed and so accurate to the Regency period that you will definitely love or hate them. Nothing in between. Poor Charles has no idea what he's getting into with a "gaggle of girls" but he rises to the occasion. And then there's Sophie's mother. Goodness, what a piece of work but written perfectly.
We see Sophie dealing with the past, and trying to stay true to her first love. Charles becomes an Earl even though he doesn't want to be. So many twists and turns, suspense and danger, this story has something for everyone and I highly recommend it!
I received a complimentary copy of this book but was not required to leave a review.
An Interview with Erica Vetsch, Author of The Indebted Earl
Erica Vetsch brings her much beloved Serendipity & Secrets series to a close with the highly anticipated release of The Indebted Earl (Kregel Publications). This latest installment tells the story of Lady Sophia Haverly, the free-spirited and energetic younger sister of Marcus Haverly readers will remember from The Gentleman Spy, and Captain Charles Wyvern, a longtime naval officer trying to find his footing on dry land.
Q: The Indebted Earl is the final release in your Serendipity & Secrets series. Can you give us a recap of the series up to this point and introduce us to your new book?
The Serendipity & Secrets series is three books about three men who come into titles unexpectedly and the women who capture their hearts. In The Lost Lieutenant, a soldier is granted an earldom as a reward for bravery on the field of battle . . . but he is suffering from partial amnesia and cannot remember what he did to earn the title. In The Gentleman Spy, the new Duke of Haverly is wrestling with keeping separate his public life as a duke of the realm and his secret life as a spy for the Crown. And in The Indebted Earl, a naval captain inherits a title and an estate, three young wards, and the care of his late best friend's fiancé and mother, all while trying to get back to his life at sea.
Three unexpected titles, three unexpected marriages, and three stories of secrets, love, and testing whether God is truly sovereign.
Q: Both Lady Sophia Haverly and Captain Charles Wyvern feel a responsibility to care for someone that is left behind. From where does that sense of duty come?
Lady Sophia's care of her fiancé's mother is born out of her love for him. She was also instilled from birth with the social customs of noblesse oblige. As a woman of noble birth, she has an obligation to live up to that nobility by behaving nobly. While her fiancé is at war, he has entrusted her with the care and companionship of his mother, Lady Richardson. Sophie is delighted with the responsibility, because it allows her to demonstrate her love, and it gives her a bit of freedom that living in her older brother's household would not afford.
Captain Wyvern naturally shoulders responsibility for his ship and his crew. As the leader, everyone under his command is also under his care. This responsibility extends to the dependents of his crew, including the fiancée of his late best friend. Charles feels he bears the blame for his friend's death, and he must attempt to make some sort of amends. His natural leadership abilities cause him to throw his mantel of responsibility over Lady Sophia, Lady Richardson, the three waifs who wash up on his shore, and the estate and community he's inherited.
Q: What is Sophie struggling with spiritually in The Indebted Earl? Is Charles facing something similar?
Sophie struggles with the idea that God is both good and sovereign. It's easy to accept one or the other, but both? How can God be good when He's taken her beloved fiancé away? How can He be sovereign when bad things happen? How can she trust in His plan when it seems everything is spinning out of control?
Charles's struggle is similar in that he is all about control, about ordering his life according to his plan, but with the cessation of war, he is on the beach without a command. And he's carrying a tremendous weight of guilt over the death of Major Richardson. Did God make a mistake, having Rich die in his place? What Charles wants—to continue his naval career—is both noble and reasonable. Why won't God make it happen?
Both Sophie and Charles are learning to trust in the sovereignty and goodness of God's plans, and realizing that His ways are not our ways and His thoughts are higher than ours.
Q: Marcus tries to get Sophie to come back to Haverly Manor with him after her fiancé dies. Would a single woman in her situation during the Regency period have the choice to live on her own?
It would be difficult for an unmarried woman in the Regency era to live on her own. Though Sophie had the financial means to live independently, it would have been considered improper for her to live alone. However, for her to continue to live with Lady Richardson, as her companion and friend, was entirely proper.
Though Marcus is acting out of an abundance of compassion and brotherly concern, Sophie is reluctant to return to his home. She's reluctant to give up the freedom she's gained, as well as reluctant to live in a house where everyone will be watching her grieve. She wants to remain at Primrose Cottage with Lady Richardson.
Q: How does the Captain find himself becoming Earl Rothwell? Is he eager to adapt to the new role?
Charles's parents were estranged from his family before he was born, and there was an heir closer in line to the earldom than he, so he never expected to inherit the title. But when his cousin, the heir, is revealed to be a traitor to the Crown and is killed, Charles is next in line. He's never met his uncle, the old earl, and his uncle has never shown the slightest interest in his nephew.
Charles has made a fine career for himself in the Royal Navy, and though the war has ended and many ship captains are without commands and looking for work, Charles is determined to continue a life on the sea. He knows nothing about managing an estate and cannot even ride a horse, having gone to sea as a child. He is a reluctant peer, but his life aboard ship has equipped him in some nonobvious ways to be at the helm of an estate.
Q: Can you give us a quick lesson in peerage and the hierarchy of society during this time period?
There are five ranks of nonroyal peerage in Britain: duke, marquess, earl, viscount, and baron, in descending order of rank. Most titles were entailed, meaning they passed from father to son, or to the next closest male in the lineage. Often a peer would also hold subsidiary titles at the same time, and his heir would be given use of one of the lesser titles as a courtesy. For example, an earl may also hold the subsidiary title of viscount, and while the earl is alive, his son would use the lesser title of viscount until he came into his inheritance.
The British aristocracy during the Regency period was quite small compared to the entire population of England. The government was divided into the House of Lords (where one must be a member of the peerage to have a seat) and the House of Commons, which was open to any elected official. Land was most often owned by members of the peerage. As the Industrial Revolution gained momentum, more and more commoners became wealthy, which caused some friction. As the wealth of a member of the peerage declined, they might look outside their exclusive set to marry some of that new money.
Q: All of your leading men in the series end up with titles and responsibilities they weren't expecting. Within moments of arriving at his new home, Charles's new responsibilities multiply. Can you tell us about the surprise he receives?
Charles finds himself as the guardian to three young girls, sisters who were born on the estate. His uncle, the previous earl, had, for reasons of his own, taken on the orphaned girls as his wards and paid for them to go to boarding school. But at his death, the girls were returned to the estate.
The eldest is nearing womanhood and is a romantic, eager to fall in love and bewildering to Charles. The second is a daredevil, tomboy, and adventuress in whom Charles sees glimpses of his younger self. And the third is a girl barely six summers old, who is fascinated by Charles and imitates him at every turn. He's not certain which of the girls scares him most, and as a collective, they have that crusty old sea captain shaking in his boots.
Q: Charles is comfortable leading a ship full of men but finds himself in a house full of women. Does the very stern military officer become a softy?
As a captain in the Royal Navy, Charles has been trained to show no softness, no weakness. Conditions were harsh aboard ship, discipline strict, and the dangers of nonconformity very real. In addition, he's not spent much time around women in general and none at all around girls. He mistrusts their giggling, crying, emotion, and, above all, what he sees as their lack of discipline.
But as he is exposed to them and their bewildering array of emotions, they each in their own way begin to break down those walls of sternness and discipline, teaching him that kindness and love will not make him vulnerable but, instead, make him stronger than he's ever been.
Q: Charles ends up proposing a marriage of convenience. What are the benefits of the arrangement for each of them?
Charles's reasoning is threefold. If he marries Sophie, he can begin to pay some of the debt he believes he owes to her because of her fiancé's death. He feels responsible for her grief, and if he can take on the responsibility of being her husband in name only, he can see that she is properly cared for. In addition, he would have someone who was properly trained to run an estate
house, taking care of his property while he returns to his life at sea. And, finally, it would solve the problem of what to do with the girls. Rather than being sent to an orphanage, which he isn't comfortable with, or back to another boarding school, which the girls don't want, they would be able to stay on the estate under Sophie's care. It all makes perfect sense to him.
For Sophie, marrying Charles would mean she was the one in charge of settling her future, not her matchmaking mama, who intends to find her a husband as soon as it is respectable to do so. It would mean she could maintain the freedom she so dearly loves, she could continue to care for Lady Richardson, who is in the early stages of dementia, and she could keep the girls, whom she has come to dearly love. Though her heart will always belong to Baron Richardson, marrying Captain Wyvern would give her much in the way of stability and freedom.
Q: Something doesn't seem quite right with the staff at Gateshead and the surrounding village. What does Charles pick up on? What trouble does he find himself in?
Charles encounters inconsistencies in the behavior of those on the estate and in the nearby town. The town is more prosperous than he anticipated, people have possessions he didn't expect, and there are signs that something is amiss. His steward has little talent in organization and leadership, and the accounts are a tangle. Much blame is put on the previous earl's eccentricities, but is that enough to explain what's going on?
What he suspects is that he's stumbled across a smuggling ring. With an estate on the coast, bringing in contraband goods by sea was too easy for the inhabitants to resist. England had been at war with France for many long years, and no French goods were to be imported. However, there were those willing to risk the consequences and bring merchandise into the country illegally. When Charles vows to act on his suspicions, he finds himself under arrest!
Q: Captain Wyvern and Lieutenant Evan Eldridge (from The Lost Lieutenant) fought in the Peninsular War. Did you need to do a lot of research on the war and specifically on the different branches of the British military for the series?
There was definitely some research involved, as there always is when writing historical fiction. I first had to ground myself in the basics of the Napoleonic Wars, who were the major players, where did the major battles take place, and what was the general timeline. Fortunately, there are many resources available. I wanted Evan Eldridge to be a sharpshooter from the 95th Rifles, so I needed to pick a battle in which the 95th was involved and study the terrain, the battle lines, and the tactics in order to recreate it in his mind. There was also a bit of study into the medical treatments of the day and what they did with men who were suffering what we now know as PTSD, but at the time they knew even less about it.
The Royal Navy during the Napoleonic Wars was a completely different animal to the land battles of the Peninsular War. The jargon is so specific: the ships, the ranks, the rigging, the battle tactics. I was able to immerse myself in the work of Patrick O'Brian. I was able to find a book called Nelson's Navy by Brian Lavery that gave wonderful overviews of life aboard a naval vessel.
Research both solidifies and uncovers new story lines for me. I get lots of inspiration and ideas from research, learning about a particular era or battle or place and then asking those what-if questions that lead to building a story.
Q: Last year you had your first research trip to England planned that, of course, got postponed. Are you planning an even bigger and better trip for the future?
I am! Though nothing is set just yet, I am planning to get to England. My list of must-see places continues to grow at an alarming rate. Hopefully, with the pandemic reducing in severity, world travel will again become an option for more people, and I will be winging my way to England to experience all the places I now read about.
Included on my itinerary are some places that are found in the Serendipity & Secrets series: Hatchards bookstore, Hyde Park, Oxfordshire, and Portsmouth to name only a few. And hopefully a few places that will inspire new stories.
Q: Will you be sad to let this trilogy—your first Regency series—go? What can readers look forward to next?
There's such a sense of accomplishment and satisfaction in seeing this series completed, but to answer your question . . . YES! I am so reluctant to let these stories and characters go that I'm bringing some of them back in my new series, the Thorndike & Swann Regency Mysteries!
The first book, The Debutante's Code, should arrive in the fall of 2021 and features Lady Juliette Thorndike and Bow Street Runner Daniel Swann in a fast-paced tale of intrigue, espionage, and art thievery!
Q: Where can Regency fans go to interact and talk about books on Facebook?
I am thrilled that we have a place on Facebook to discuss all things inspirational Regency romance. There is a lively and growing community of readers that can be found at https://www.facebook.com/groups/2568745689914759. We have contests, giveaways, polls, notices of sales, reviews, and much more, and we're always welcoming new members.
Learn more about Erica Vetsch and her books at http://www.ericavetsch.com. She can also be found on Facebook (@EricaVetschAuthor) and Instagram (@EricaVetsch).
About the Book
Book: Providence
Author: Jennifer Sienes
Genre: Christian Women's Fiction
Release date: April 13, 2021
How can she forgive a man she isn't sure she ever knew?
Melissa Bainbridge doesn't have time to grieve. She has three kids to feed, bills stacked high enough to crush her, and guilt–oh so much guilt.
When her husband's death is ruled a suicide, her financial stability and identity die with the man she now wonders if she ever knew. How could he choose to leave them like this? How could she have lived with him for 15 years and not known of his fragile mental health?
A journey of discovery reveals more questions than answers until Melissa finally faces her fears and tries to understand the mind of the man she thought she knew and never did.
The journey from despair to hope leads Melissa beyond grief and into the light of forgiveness in Providence.
BOOK EXCERPT
There's something about the smell of books—simple, innocent, reminiscent of elementary school, and a time of endless possibilities. And when stress elbows its way into my composure like an offensive tourist, the library's where I retreat. Because nothing catastrophic ever happens in a library. We start in the children's section, the kids and me. Well, Eli and me. At thirteen, Emily doesn't do picture books, and Josh's nine-year-old self wouldn't be caught dead hanging out with his mother. "Read this one, Mommy." Eli shoves Where the Wild Things Are at me. "I read that to your class just last week, buddy. Why don't we try something new?" "But it's my favorite." He works me with his Bambi eyes, little blond brows drawn together. Just like his dad. In a quiet corner, we settle side by side in an empty beanbag chair amid child-size bookcases filled with color and hope. Before I've finished rattling off the title, miniature bodies appear as if Eli's communicated to them by some secret kid code. In a flash, I'm the Pied Piper and this is my little Hamlet. A smile tugs at my mouth and fills my spirit.
More Excerpts!
Excerpt Two: https://beckiebythebook.com/2021/03/27/book-launch-providence/
Excerpt Three: https://janemouttet.wordpress.com/2021/03/27/book-launch-excerpt-providence/
Excerpt Four: http://www.simpleharvestreads.com/posts/providence-book-excerpt/
Excerpt Five: https://abakersperspective.com/providence-by-jennifer-sienes/
Excerpt Six: https://litteraegaudium.wordpress.com/2021/03/25/providence-epic-book-launch/
Excerpt Seven: https://www.susankbeatty.com/providence-by-jennifer-sienes
Click here to get your copy!
ABOUT THE AUTHOR
Jennifer Sienes holds a bachelor's in psychology and a master's in education, but discovered life-experience is the best teacher. She loves Jesus, romance and writing–and puts it altogether in inspirational contemporary fiction. Her daughter's TBI and brother's suicide inspired two of her three novels. Although fiction writing is her real love, she's had several non-fiction pieces published in anthologies–two in Chicken Soup for the Soul. She has two grown children and one very spoiled Maltese. California born and raised, she recently took a step of faith with her real-life hero and relocated to Tennessee.
More from Jennifer
For as long as I can remember, I've wanted to be a novelist. In my naïve mind, it was a romantic endeavor that would take little effort on my part. Growing up, I wrote stories my sisters raved over, and later, stories my kids raved over. I don't have to tell you, they were an easy audience to please. Still, life happened somewhere in the midst of it all, and I gave up that childish endeavor and became a teacher instead. It might not have been my absolute dream job, but it was second-best, and I figured the pay would be much better.
It wasn't until years later, when my husband encouraged me to step away from teaching for a year to try my hand at writing. I was thrilled. A whole year to explore my potential as a novelist. The only problem was, I didn't know what to write about. Over the next several months, I spent more time working in the yard and repainting the interior of the house then I did at my computer. That blank screen was just too daunting.
Then I lost my childhood hero and best friend to suicide. Michael was my Almost-Irish-Twin. I say almost, because I was born three weeks too late to make it official. He and I spent most of our childhood attached at the hip. I don't know if I hung out with Mike because I was a tomboy, or if I was a tomboy because I hung out with Mike. I taught him the alphabet and how to tie his shoes (it's true—most girls do advance faster than boys) and he taught me how to catch frogs and fish.
We got into all kinds of escapades together, which I'm sure caused Mom more than a few gray hairs. Mike was a prankster. He had the idea we should pepper his bedroom carpet so Mom would sneeze every time she vacuumed. Our house backed up to a cattle ranch, and he found a bucket and stool and talked me into milking the cows with him. The only problem was, they were steer. He even shared the box of chocolate Ex-Lax with me that he found in our parents' medicine cabinet. Fortunately for me, his idea of sharing was, "One for you; two for me." Mom couldn't get us to the hospital fast enough to have our stomachs pumped.
I was asked by my sister-in-law to speak at Mike's funeral. I looked out into a church filled with his family and friends. He was a member of Biker's for Christ, and there were more than a few members dressed in leather. He'd been on a mission trip to Thailand only a couple years before, and he taught others how to evangelize. It was our childhood antics I shared with the attendees, because I wanted them to know the hilarious, loving, prankster that Mike was before his mind had been taken over with bipolar disorder. And when I stepped away from the podium, I clearly heard the Lord whisper to my heart, "This is your story."
To this day, I still have the Bible he gave me—the first one I ever owned—with an inscription in it to encourage me to not give up during my own season of heartache. He was there through my daughter's near-fatal accident and resultant coma and traumatic brain injury. He was there when my first husband of almost 23 years walked out for reasons that made no sense. He was there to remind me that God loved me, even when it felt like my life was falling apart—especially when it felt like it was falling apart.
It was exceedingly difficult to lose my big brother, but it was made even more difficult when a woman in my Bible study told me he was going to hell. "Suicide is the unforgivable sin, you know," she said as I sat with nine other ladies around a friend's kitchen table. She was misinformed. The only unforgivable sin is the blaspheming of the Holy Spirit (Matthew 12:31). But I wondered how many other people were misinformed, as well.
Although Providence is Book 3 in my Apple Hill series, I actually wrote it first. The first draft was dark and gloomy, because that's how I was feeling while grieving the loss of Mike. But as my faith has grown, so has the hope I have in Jesus Christ. I know that God doesn't waste even one of our tears. When we suffer a loss, it's His plan and purpose to use it for our good and His glory. I rewrote the novel twice before it spoke that truth loud and clear.
Providence is a story inspired by my brother's death. And although it is not about Mike, I instilled the character of Trevor with woodworking talent, just like Mike had. The children are not my niece and nephews, but their descriptions and ages, at the time of Mike's death, were inspired by them. My prayer is that everyone who reads this book will feel the hope and joy we have in our Lord, even when our circumstances tell us different.